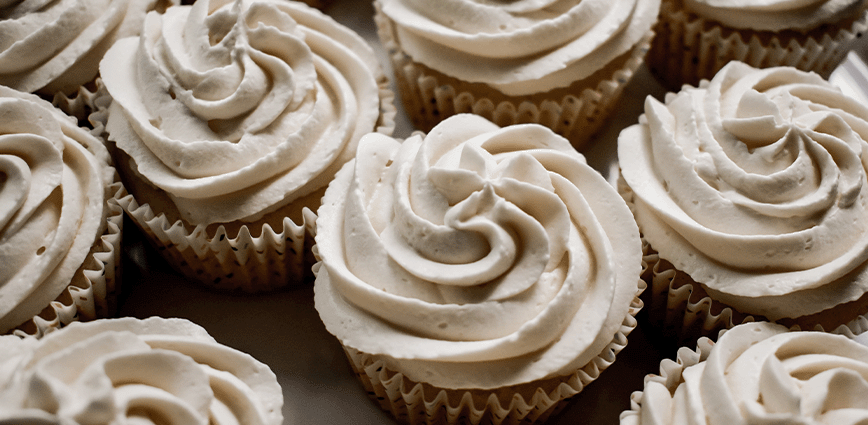 Vanilla Buttercream Frosting
Use this icing on your favorite sugar-free baked goods, such as cakes and cupcakes.
Prep Time: 5 minutes
Cook Time: 10 minutes
Ingredients:
1 cup butter, softened
1/4 cup cornstarch
1/4 vanilla bean, scraped
Food coloring
Instructions:
Beat butter with Pyure Organic All Purpose Stevia Blend and cornstarch until fluffy.
Add scraped vanilla bean. Beat until smooth.
Add food coloring, bit by bit until desired color is reached.
Spread over cooled cake or cupcakes.
Nutrition Facts
Per 1 tbsp. (15 mL)
Calories 90
Fat 9g
Cholesterol 25mg
Sodium 65mg
Carbohydrate 4g
Fiber 0g
Sugars 0g
Protein 0.1g