Pyure's Story
From a tiny leaf, to an award-winning brand.
Our Mission:
To provide great-tasting, organic sweetness without all the sugar.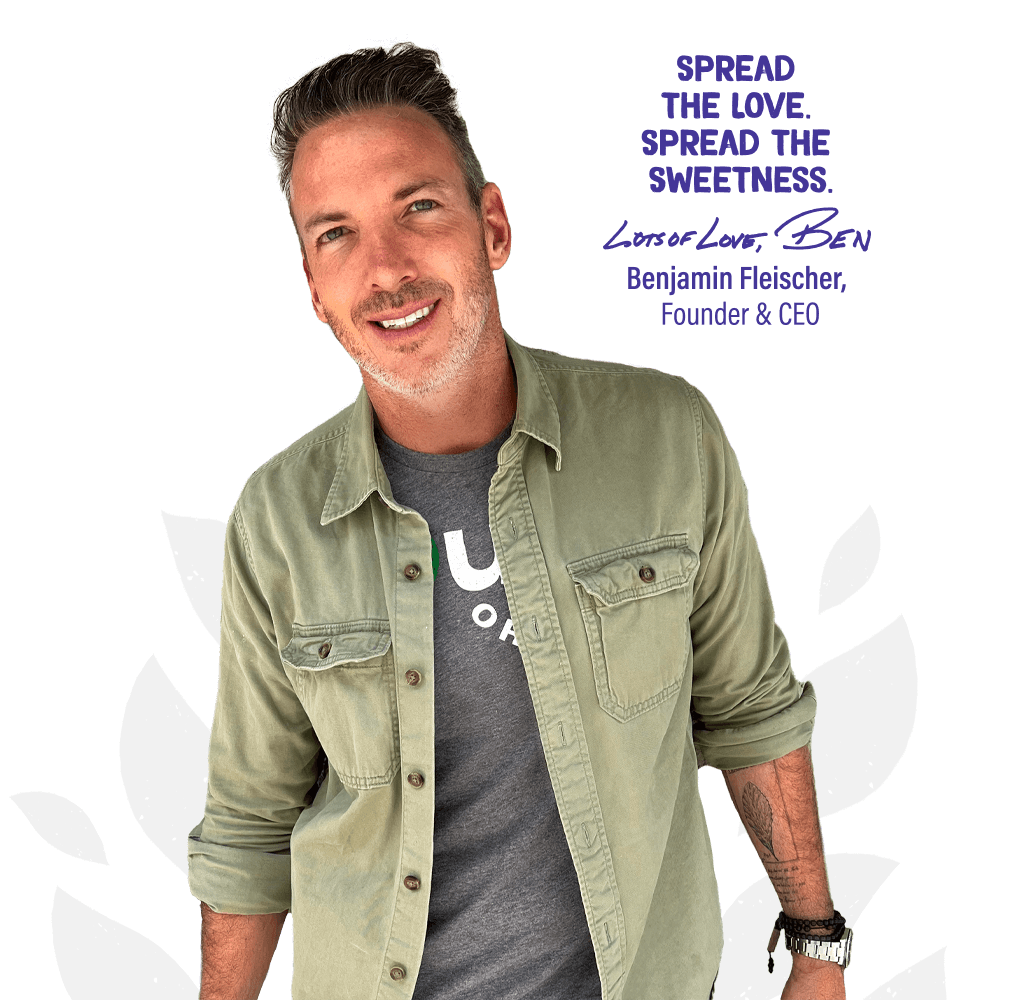 Our Founder
"We could all use a little more love in our lives. Its sweetness. Its purity. Pyure is love, created so you and your family could satisfy your taste buds with great-tasting, organic, plant-based goodness without all the sugar. Pyure is the result of our passion for creating products of uncompromising quality and exceptional flavor. Pyure is our gift to you."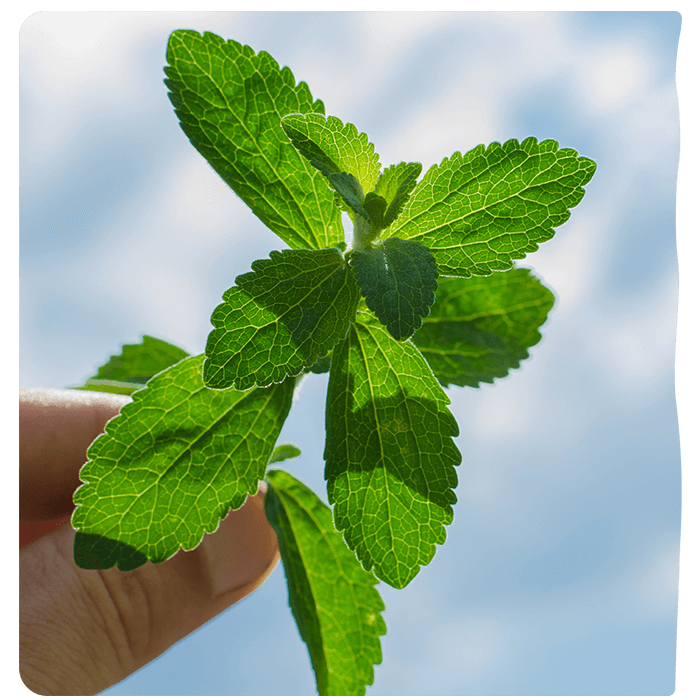 Sweet Beginnings
Founded in 2008, Pyure emerged from our founder Benjamin Fleischer's quest for healthier alternatives to high-sugar energy drinks. Discovering the immense potential of stevia, a tiny but mighty leaf, Ben introduced our first national retail line: Stevia Packets. And just like that, our brand was born.
As Pyure flourished, our reputation for exceptional sweetening solutions spread. Leading food and beverage manufacturers began seeking out Pyure, eager to enhance their offerings and reduce their sugar content without compromising on taste. This marked the birth of Pyure's Commercial Ingredients Division.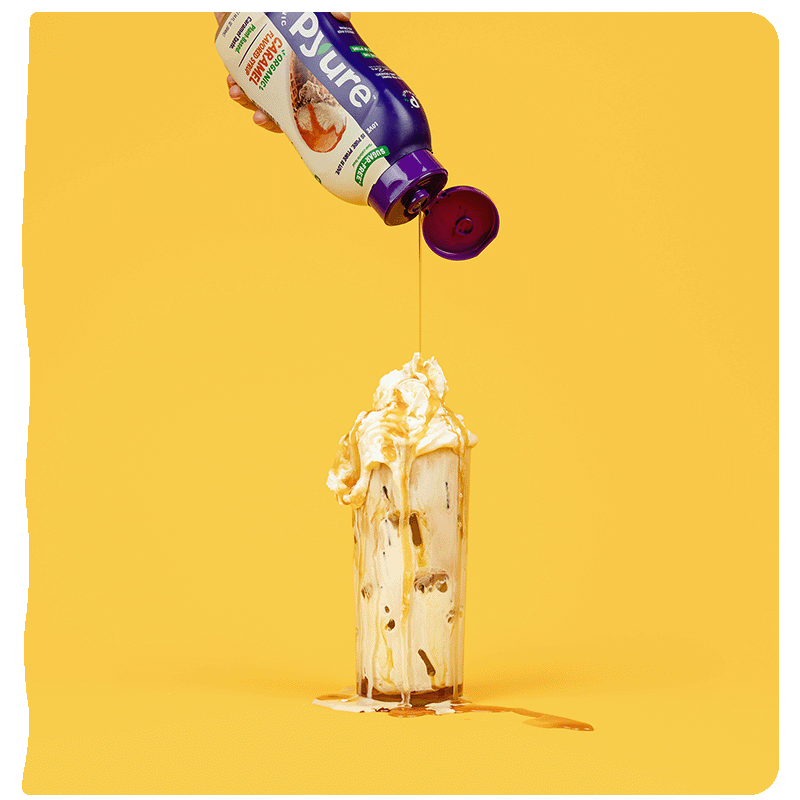 Today, Pyure proudly stands as a dual-force in the sweetener industry, offering a comprehensive lineup of organic, keto, sugar-free sweeteners, spreads, syrups, and baking mixes. Simultaneously, our Commercial Ingredients Division provides tailored sweetening solutions to leading brands, reducing sugar content while preserving great taste. At Pyure, we believe in sweetness without compromise. With innovation and excellence driving us, we enhance lives and revolutionize the sweetener landscape.
We believe that taste has the power to change the way people eat. 
Great Tasting Sugar Reduction

We believe that reducing sugar should never mean sacrificing on taste. Our products are carefully crafted to be irresistibly delicious, without any bitterness or after-taste. 

Sustainable Sourcing

We prioritize USDA Organic Certified and Non-GMO Project Verified ingredients, sourced through sustainable farming practices. By selecting responsibly, we not only ensure the quality of our products but also contribute to the well-being of our planet, our only home.

Health and Well-being

Excessive sugar consumption has negative consequences, and we are dedicated to making a difference. Our heartfelt mission is to offer you and your family the sweetness of life without all the sugar. 
The Pyure Promise
There are many brands of sugar substitutes on the market, but not all of them are created equal. Rest assured; we've got a list of "Always Will's" to explain why Pyure is the best sweetener brand out there. 
At Pyure, we always will: 
Source the highest quality species of Stevia & Monk Fruit year-round for consistent quality. 

Provide deliciously sweet plant-based, keto alternatives to sugar and other high-calorie sweeteners. 

Avoid chemicals, additives, and artificial processes. 

Use sustainable, responsive practices to reduce impact on our environment. 

Remain dedicated to donating a portion of our proceeds to diabetes education and other social and environmental causes. 

We're proud to say we have no ties to "Big Sugar" and we never will.
Our Products
Quick shop for Organic Granular Stevia Blend

Quick shop for Organic Liquid Stevia Sweetener