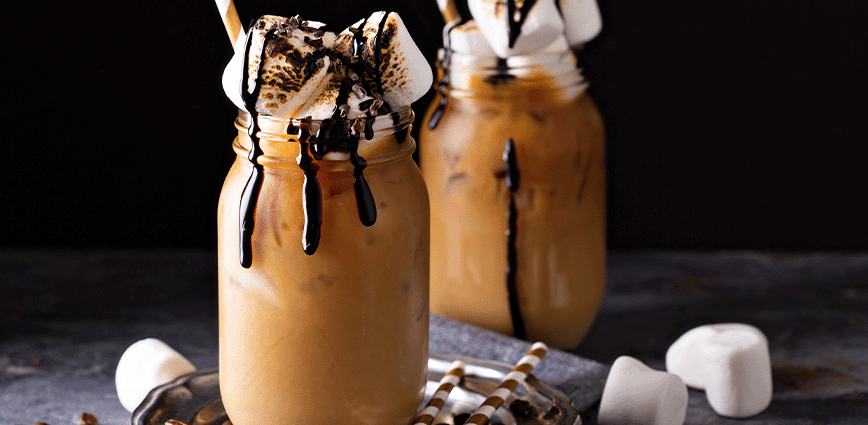 Freezing the hot chocolate in ice cube trays lets you always have some on hand. Make it in batches for the perfect refreshing snack.
Recipe Yield: 4 servings
Prep Time: 5 minutes
Cook Time: 10 minutes + 4 hours freezing time
Ingredients
5 1/2 cups whole milk, divided
3 oz unsweetened chocolate, finely chopped
2 tbsp cocoa powder
2 strawberries, halved
Instructions
Heat 3 cups milk in saucepan over medium heat until steaming.
Add chocolate and cocoa and whisk until melted and well combined.
Stir in 1 tsp Pyure Organic Liquid Stevia, Vanilla flavor.
Pour mixture into 2 ice cube trays and let freeze for 4 hours or until firm.
Combine hot chocolate cubes, remaining milk, Pyure Organic All Purpose Stevia Blend in blender and pulse until slushy.
Serve in martini glass garnished with strawberry half.
TIP: Garnish with whipped cream if desired.
Nutrition Facts
Per 1 glass
Calories 320
Fat 22g
Cholesterol 35mg
Sodium 150mg
Carbohydrate 26g
Fiber 4g
Sugars 17g
Protein 13g