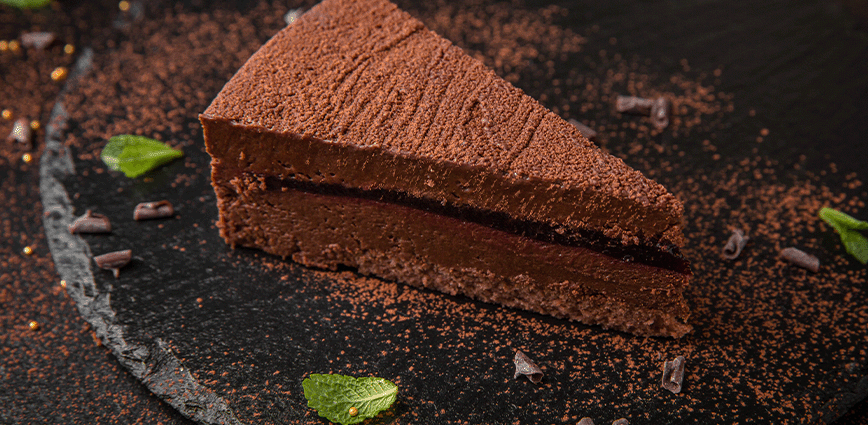 Recipe for Keto-Friendly Sugar-Free Chocolate Cheesecake
When you're looking for a decadent dessert that's sure to make your mouth water, look no further than this chocolate cheesecake recipe. It's both sugar-free and keto-friendly – the best of both worlds. There's no shortage of chocolatey goodness here as the recipe calls for cocoa powder in place of melted chocolate. It's everything you're looking for and more.
Ingredients
For this chocolate cheesecake recipe, you will make the crust and the cheesecake filling separately. Make the crust first so it's ready to go once the filling is put together.
Chocolate Cheesecake Crust Ingredients
Chocolate Cheesecake Filling Ingredients
16 oz cream cheese, room temperature
½ cup heavy whipping cream
3 large, room temperature eggs
1 Tablespoon cocoa powder, unsweetened
½ teaspoon pure vanilla extract
Instructions
Preheat oven to 350 degrees and collect all ingredients for the sugar-free chocolate cheesecake recipe crust.
Cheesecake Crust Instructions
Combine all ingredients in a large bowl.
Press mixture into a 9-inch springform pan.
Ensure that the crust mixture lines the pan at least one inch up the sides.
Bake for 10 minutes.
Allow to cool completely.
Lower the oven temperature to 300 degrees.
Cheesecake Filling Instructions
After you set the crust aside to cool, it's time to make the filling for this rich, sugar-free cheesecake recipe.
Take the room-temperature cream cheese and use a mixer to beat at medium speed until creamy.
Mix in the heavy whipping cream and Pyure Organic Sweetener until combined.
Add one egg at a time, mixing between each egg.
Mix in the unsweetened cocoa powder and pure vanilla extract.
Pour cheesecake filling into the springform pan, over the prepared crust.
Place the filled springform pan onto a large roasting pan.
Add approximately one inch of water to the roasting pan.
Place in the oven and bake at 300 degrees for one hour.
After one hour the outer edge of the cake will be firm, while the center remains soft. This is exactly how it should be.
Turn off your oven but don't remove the sugar-free chocolate cheesecake.
Let the cheesecake sit in the oven for half an hour.
After 30 minutes, take the springform pan out of the roasting pan.
Allow cheesecake to completely cool on a wire rack.
Cover and place in the fridge for at least eight hours.
After the cheesecake is chilled in the fridge, remove the sides of the springform pan.
Top with fresh berries or sugar-free whipped cream.
Nutrition Facts
Serving Size: 1 slice
Servings: 12
Calories: 280
Total Fat: 26 grams
Saturated Fat: 15 grams
Cholesterol: 103 mg
Sodium: 220 mg
Total Carbohydrate: 6 grams
Protein: 5 grams