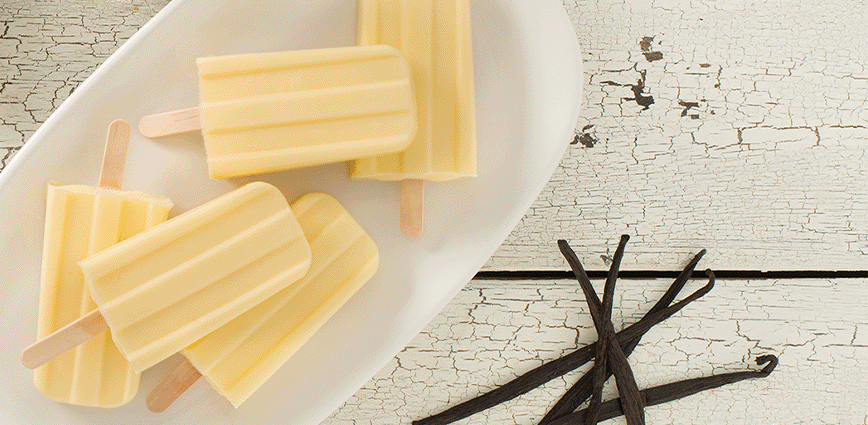 Sugar free vanilla pudding makes a great base for these frozen pops. If you prefer, eat the pudding straight from the fridge instead of freezing.
Recipe Yield: 6 servings
Prep Time: 5 minutes
Cook Time: 15 minutes
Ingredients
Instructions
In saucepan, whisk together milk, Pyure Organic All Purpose Stevia Blend, Pyure Organic Liquid Stevia, vanilla flavor, vanilla extract and cornstarch.
Cook over medium heat, stirring constantly for 10 to 12 minutes, or until steaming and beginning to thicken.
In separate heatproof bowl, whisk egg yolks.
Pour half of the hot milk mixture into the eggs, whisking.
Pour mixture back into saucepan.
Cook, stirring constantly, for 1 to 2 minutes or until thickened.
Remove from heat. Stir in butter. Let cool. Transfer to bowl. Cover and refrigerate until cold.
Spoon pudding into frozen pop molds. Insert wooden pop sticks and freeze until firm, about 4 hours.
TIP: Place plastic or waxed paper on top of pudding, touching it, as it cools so it doesn't form a pudding skin.
Nutrition Facts
Per 1 pudding pop
Calories 150
Fat 10g
Cholesterol 145mg
Sodium 85mg
Carbohydrate 17g
Fiber 0g
Sugars 5g
Protein 5g