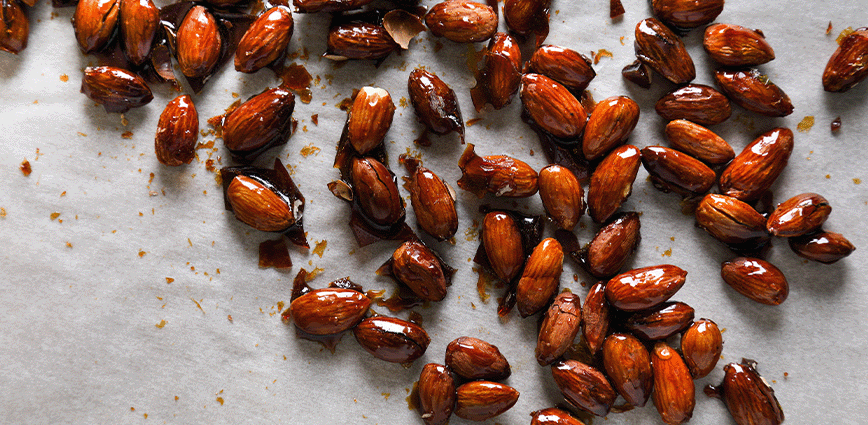 Cook Time: 10 minutes
Yield: 1 cup
Ingredients:
1/3 cup walnuts – roasted
1/3 cup almonds – roasted (or
1/3 cup pecans – roasted
1/3 cups Pyure All-Purpose Stevia
1-2 tsp salt – Pink Himalayan, Kosher, or Sea (for taste preferences)
Instructions:
Roast nuts on medium-high heat, ensuring to continually toss nuts in skillet for even heating
Roast nuts until the center of each nut type is hot and nut flavor is well-pronounced, but be careful not to burn
Once nuts are roasted, turn down to low-medium heat, and add salt and Pyure All-Purpose Stevia to pan. Continue flipping and/or stirring continuously. Stevia crystals should liquidate.
Once stevia is liquidated, turn off the heat and mix the liquid all around the nuts.
Keep stirring until Pyure All-Purpose Stevia has recrystallized into a glaze.
Take skillet off heat, and continue to stir until glaze has fully formed.
Lastly, set aside nuts in a glass bowl to cool and/or serve warm
Note: Be careful! They are HOT!