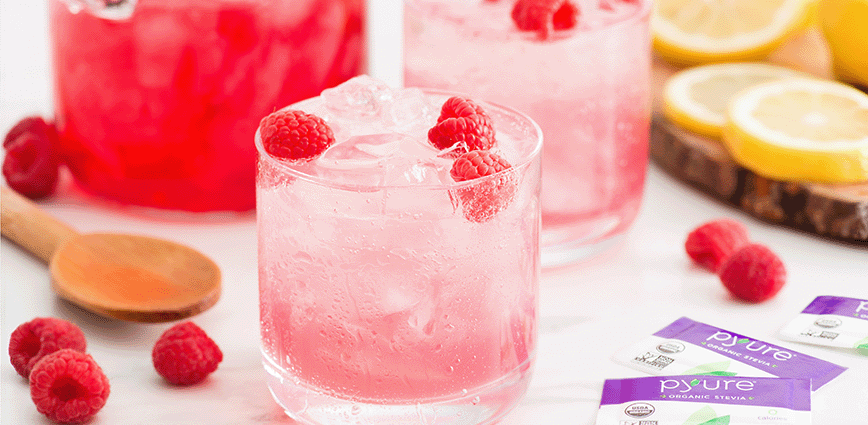 Pretty in pink, this thirst-quenching lemonade is a perfect balance of sweet and sour with a little pucker.
Prep Time: 5 minute
Cook Time: 4 servings
Yield: 5 minute
Ingredients:
1 cup unsweetened cranberry juice
1/2 cup lemon juice
3 cups sparkling water
1/2 cup fresh raspberries
Instructions:
Stir together cranberry juice, lemon juice and Pyure Organic Stevia Sweetener Packets.
Fill 4 tall glasses halfway with crushed ice. Pour in cranberry mixture and top with sparkling water; stir to combine. Garnish with raspberries.
Tip: To impress a crowd, prepare a large batch and serve in a pitcher with lemon slices and frozen raspberries.
Nutrition Facts
Per 1/4 recipe
Calories 50
Fat 0g
Saturated Fat 0g
Cholesterol 0mg
Sodium 4mg
Carbohydrate 12g
Fiber 1g
Sugars 9g
Protein 1g