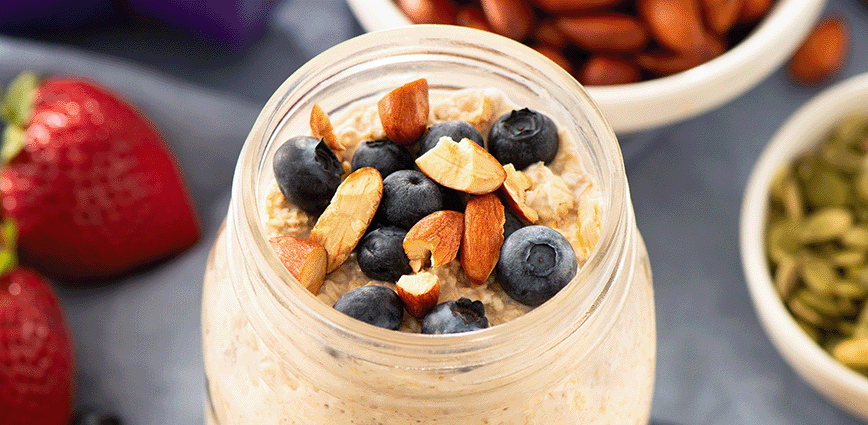 The perfect, delicious, low-calorie breakfast to make ahead of time!
Perfect way to prepare a breakfast or healthy snack ahead of time!
Mom's: this one is an excellent and tasty recipe for your kids!
Prep Time: 7 min
Cook Time: Overnight
Yield: 1 Mason Jar
Ingredients:
1 ½ cups gluten-free rolled oats (old-fashioned)
1 ½ cup almond milk – unsweetened original
¼ tsp vanilla extract
1 tbsp Pyure All-Purpose Stevia
A dash of salt
Instructions:
In a pint mason jar (16 oz), combine gluten-free rolled oats, almond milk, vanilla extract (or other extract of your choice), Pyure All-Purpose Stevia, and a dash of salt.
Shake contents and place in fridge overnight to wake up to a lovely breakfast, ready to go!
Garnish with fruits, nuts, spices, and seeds for flavor.