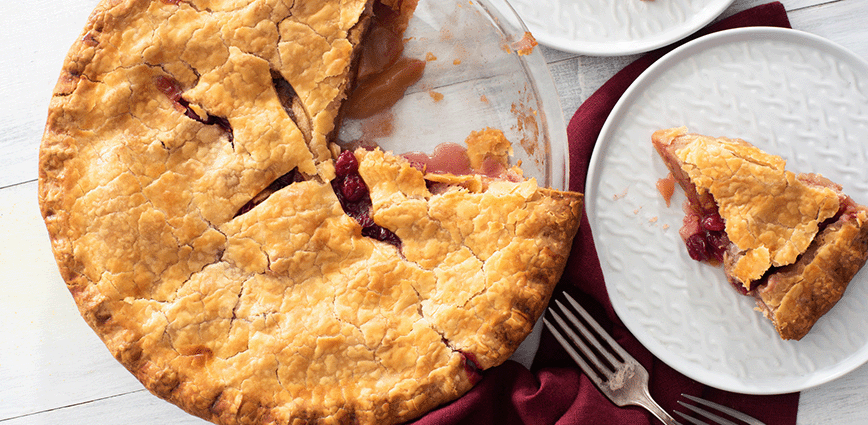 Sweet and tart, this pie is sure to have your taste buds singing!
Prep Time: 20 minutes
Cook Time: 60 minutes
Yield: 1 pie
Ingredients:
4-5 granny smith apples
¼ cup orange juice
¼ cup cornstarch or arrowroot
½ cup Pyure All-Purpose Blend
½ tsp cinnamon
½ tsp apple pie spice
2 cups cranberries, fresh or thawed frozen
2 tbsp butter
2 premade pie shells
Instructions:
Preheat oven to 425 degrees
In a large bowl mix cinnamon, apple pie spice, Pyure, cornstarch, and orange juice
Pour apples and cranberries into Pyure mixture. Mix well, making sure to coat all the fruit
Pour apple and cranberry mixture into one of the pie crust
Top with pieces of butter
Turn the other pie shell on top of the filled shell. Seal the edges of the pie together with your fingers
Cut 4 slits or shapes into the top for venting
Bake for 10 minutes at 425 degrees and then lower temperature to 350 degrees and bake another 50 minutes.