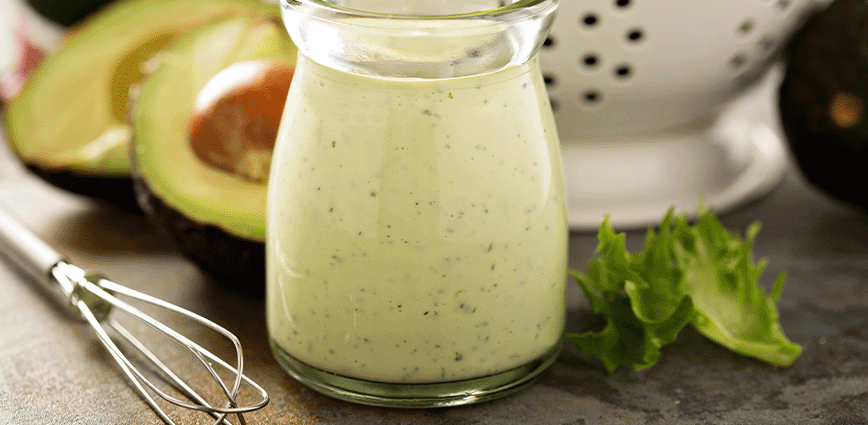 Creamy avocado gives this version of a traditional salad dressing a smooth finish and plenty of fresh flavor.
Prep Time: 10 minutes
Cook Time: 10 minutes
Yield: 1 1/2 cups
Ingredients:
1 cup low-fat buttermilk
1 avocado, peeled, halved and pit removed
1 clove minced garlic
2 tbsp finely chopped scallion
2 tbsp finely chopped fresh parsley and dill
2 tbsp lemon juice
1/2 tsp onion powder
1/2 tsp each salt and pepper
Instructions:
In blender, purée all ingredients until smooth. Refrigerate until ready to use.
Tip: Drizzle dressing over grilled pizza, spread over burgers, or toss with cooked pasta and veggies for a simple summer pasta salad.
Nutrition Facts
Per 2 Tbsp. (30 mL)
Calories 25
Fat 1.5g
Saturated Fat 0.3g
Cholesterol 0mg
Sodium 95mg
Carbohydrate 2g
Fiber 1g
Sugars 1g
Protein 1g