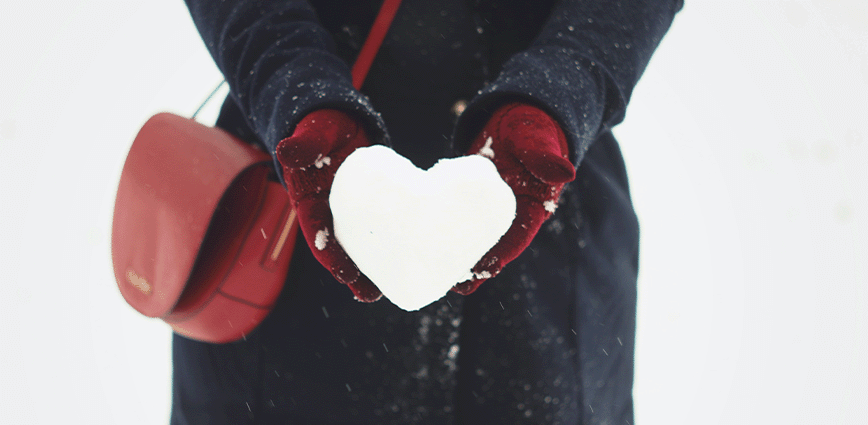 6 Tips and Recipes for Sugar-Free January
Trying the sugar-free January challenge? Here are our tips and recipes for lowering the sugar content of some of your favorite desserts using Pyure Organic stevia.
2020 was a tough year, and many of us are excited about starting a new year on the right foot. New Year's resolutions aren't for everyone, but for some, setting a goal can help hit the reset button and get a fresh start. 
Resolutions can be difficult to stick to, which is why many people have started participating in month-long challenges rather than go for goals they can't achieve. Sugar-free January is one such challenge that's become increasingly popular over the last few years. If you're looking for a way to start the year off right, sugar-free January is a great way to do so. Here's what you need to know about this challenge. 
What is sugar-free January?
Sugar-free January is a New Year's-resolution style challenge/commitment to cut back on refined sugar for one month. There are no hard-and-fast rules to sugar-free January other than to try to eat less artificial sugar. The goal is to both become aware of just how much refined sugar is in our diet, as well as to find recipes that incorporate better-for-you sugar alternatives. Every person's sugar-free plan will look different, but ultimately, the challenge is to think about your sugar consumption and get back to the foods that make you feel good. 
There are a number of cooking blogs and websites that host sugar-free January challenges, but you don't need to sign up to any particular site to participate. PinchofYum hosts a more structured challenge that includes a Sugar Free January Starter Pack, complete with weekly meal plans, goal setting, and an Instagram hashtag so you can share your progress with others. If that sounds like too much effort, you can simply start by finding ways to swap refined sugar with better-for-you alternatives. 
Tips for participating in sugar-free January
Sugar-free January can be as strict as you want to make it. Some people are able to completely cut out sugar, while others make small but impactful changes to reduce the amount of refined sugar in your daily diet. Whatever level to which you decide to commit, these tips can help set you up for success.
Read the labels. Sugar is hidden in many unexpected foods, including ketchup and tomato sauces, crackers, processed meats, and even health food products. Look for ingredients like high fructose corn syrup - those are the ones you want to avoid. 
Make enough for leftovers. When cooking healthier for yourself, make enough for multiple meals. That way, you won't default to reaching for a shortcut with sugar when you get home too late to make a fresh recipe. 
Keep it simple. Where many people fall short is that they try to make too many big changes at once. Limit your experimentation to one new recipe per week, and keep meal prep easy so that you don't get overwhelmed. 
January is also the coziest time of year; it can be tempting to reach for sugar to help cope with the long nights and cold weather. Sweet treats are one of the best parts of the holiday season – and there's no need to restrict yourself from them completely. Instead, try one of these recipes that use stevia as a better-for-you sugar alternative. 
No- and low-sugar desserts
Here are some of our favorite baking recipes that use Pyure Organic products instead of refined sugar! 
Peppermint Coconut Hot Chocolate
This festive hot chocolate is perfect for sipping during the holidays. Spike with vodka if desired.
Serves: 2
Ingredients:
Instructions:
In a small saucepan set over medium-low heat, whisk together Chocolate Drink Mix and coconut milk. Cook, stirring, for 3 to 5 minutes or until heated and steaming; stir in peppermint extract.

Divide between 2 mugs. Top with a dollop of coconut cream. Garnish each serving with chocolate and sprig of mint.
Tips:
Alternatively, garnish each serving with a light dusting of Chocolate Drink Mix.

For whipped coconut cream, chill a can of coconut milk overnight in the fridge. Scoop out the hardened cream on top of the coconut milk into a chilled mixing bowl; beat with an electric mixer on high speed for 2 to 3 minutes or until light and fluffy. Refrigerate until ready to use. Sweeten with Pyure Organic Powdered Confectioners Stevia Sweetener or All-Purpose Stevia Blend.
Lemon Blueberry Scone Recipe
The perfect breakfast to bake on Sunday and eat throughout the week, this lemon blueberry scone recipe by Pyure Organic is a must-try. It's keto-friendly and sugar-free, with a light refreshing taste that's bound to give you a morning pick-me-up. Full of flavor and not too heavy, yet topped with a sweet glaze, it's great for you and for the kids. Additionally, they are gluten-free. Truly a breakfast recipe to please everyone.
Yield: 8 scones
Ingredients:
Make the scones and the glaze separately.
Lemon Blueberry Scone Recipe Ingredients
2 cups almond flour

2/3 cup fresh or frozen blueberries

1/2 teaspoon baking powder

1/4 teaspoon sea salt

1/4 cup unsalted butter, melted

1 tablespoon fresh lemon zest

1 teaspoon pure vanilla extract

1 egg
Lemon Blueberry Scone Recipe Glaze Ingredients
1/4 cup Pyure Organic Confectioners Stevia Sweetener

1 tablespoon fresh-squeezed lemon juice

1-2 teaspoons of heavy whipping cream
Instructions:
Preheat oven to 350 degrees and line a cookie sheet with parchment paper. Prepare the scone dough first.
To Prepare the Dough
Mix almond flour, Pyure Organic Confectioners Stevia Sweetener, baking powder, and sea salt. Set aside.

In a second bowl, whisk egg, melted butter, fresh lemon zest, and pure vanilla extract.

Mix egg mixture into dry mixture with a large spoon until you have a softball of dough.

Fold fresh or frozen blueberries until evenly distributed in the dough.

Place your ball of dough onto the lined cookie sheet and gently press down until you form a flat disc. It should be 1-inch thick and approximately 6 inches wide.

Slice the disc into 8 even slices using a sharp knife or a pizza cutter.

Place cookie sheet in the oven and bake 18 to 22 minutes, until the scones are a light golden brown.

Set aside and allow scones to cool completely.
To Prepare the Glaze
Mix Pyure Organic Confectioners Stevia Sweetener with fresh lemon juice in a small bowl.

Add 1 teaspoon of heavy whipping cream and stir. Add an additional teaspoon until the glaze is thick enough.

Pour lightly over the top of the scones once they are completely cool.
Berry Chocolate Marble Bark
Sweet indulgence! This chocolate bark is sure to be a crowd-pleaser at your holiday party or a favorite for seasonal snacking.
Yield: 16 Pieces
Ingredients:
7 oz unsweetened chocolate, chopped

8 Pyure Brands Sweetener Packets

2 tbsp unsalted butter, cubed

5 oz white chocolate, melted and cooled slightly

4 oz milk chocolate, melted and cooled slightly

1/3 cup dried blueberries

1/3 cup chopped dried cherries

1/3 cup dried cranberries

2 tbsp chia seeds

Pinch sea salt
Instructions:
Line 13- x 9-inch baking pan with enough parchment paper to overhang sides. In a heatproof bowl set over a larger saucepan of barely simmering water, melt unsweetened chocolate, Sweetener Packets and butter, stirring occasionally, until smooth. Remove from heat. Let cool slightly.

Pour chocolate mixture into prepared pan; spread evenly. Drizzle white chocolate, then milk chocolate, over top; using a toothpick, wooden skewer or butter knife, swirl chocolates together.

Sprinkle blueberries, cherries, cranberries, chia seeds and salt over top. Refrigerate for about one hour or until chocolate is set. Remove from pan and peel off parchment paper. Break bark into pieces. Store in airtight container for up to one week.

To melt chocolate in the microwave, place chocolate in microwave-safe bowl. Microwave on Medium power, stirring every 30 seconds, for 1 to 2 minutes or until smooth and melted.