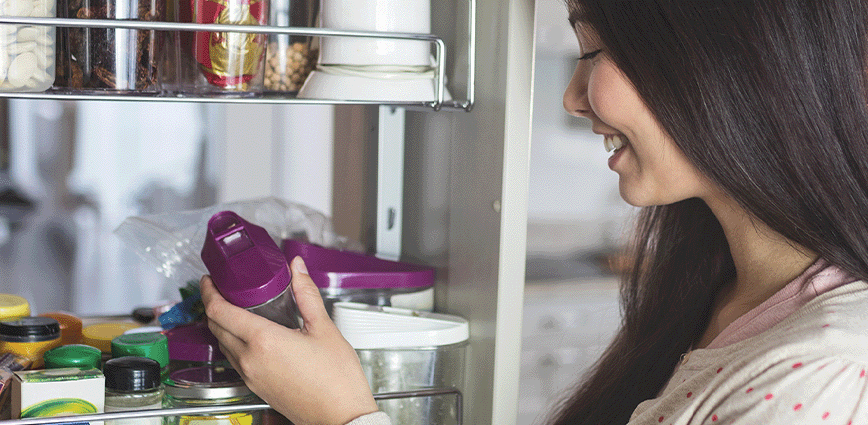 Spring is officially here, and there's no better time to start spring cleaning. The best place to start? Your kitchen.
How to Give Your Kitchen A Sugar Cleanse
Even if you have healthy eating habits, there's a chance that some of your groceries aren't as nutritious as you think. Let's do a sweep through your fridge, cabinets and cupboard to see where sugar is secretly hiding.
Getting Rid of Sugary Beverages
First, beverages. Sports drinks, packaged juice and iced teas are all jam-packed with sugar. 
This might be a tough sip to swallow, but don't worry – your drink game can still be strong. 
To ditch the sugar and keep the sweet, try kicking back your day with a stevia-infused sparkling pink lemonade or watermelon agua fresca.
Condiments Packed with Sugar
Next up: condiments, spreads, and sauces. Ketchup, peanut butter, salad dressing, and tomato sauce all contain a surprising amount of sugar. 
But don't freak out — your baby kale doesn't have to be served tasteless and dry. Instead of the store-bought variety, try making this super-simple, super-tasty avocado ranch dressing.
Healthy Options That Aren't So Healthy
Finally: the 'healthy' options. Just because you bought it at a health food store doesn't mean it's "healthy." Rule of thumb: If your protein bars, oatmeal, dried fruit, and granola aren't homemade, they likely contain all of the sugar that you think you're avoiding. 
Try to eat fresh fruit when you can, and when you're craving a crunch, roast your favorite nuts with a dusting of Pyure Organic Stevia.
So the next time you shop for groceries, remember: It's not just about what you take out of your pantry, but what you put into it, that makes going sugar-free a piece of cake!