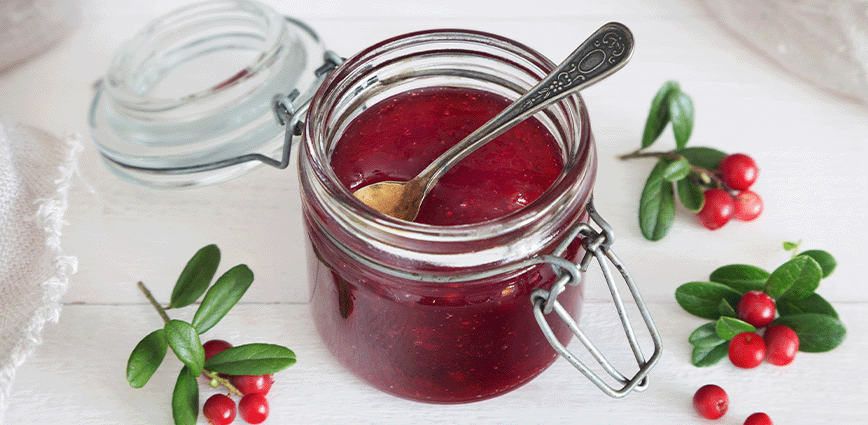 Prep Time: 10 minutes
Cook Time: 35 minutes
Ingredients:
2 cups fresh cranberries
2 cups water
2 cinnamon sticks – broken in half
2 oranges – zested and juiced
¾-1 cup Pyure All-Purpose Stevia – depending on desired sweetness
Instructions:
In a pot, over high heat add the fresh cranberries, water, broken cinnamon sticks, and Pyure All-Purpose Stevia. Stir and let it come to a boil.
Let boil for 5-10 minutes
Next, add in orange juice and zest. Keep stirring and be careful of spitting (make sure you are wearing an apron!)
Boil for 5-10 minutes and then turn down to medium heat. Simmer for 25-30 minutes, stirring frequently.
Once at your desired level of thickness, turn off the heat and let cool.