The Pyure product line features a variety of high-purity, both USDA Organic Certified and conventional stevia sweeteners that are approved for food and beverage applications, as well as nutraceutical and dietary supplements. Pyure stevia products provide an excellent replacement for high-fructose corn-syrup, sugar, and agave nectar as they are sugar-free, fat-free, calorie-free, and carbohydrate-free.
Applications
Beverages

Baked goods

Bars

Candy & Gummies

Snacks

Dairy & Frozen
powders & blends

Syrups & toppings

Cafe & food service

vitamins & Capsules

Cosmetic

Oral & dental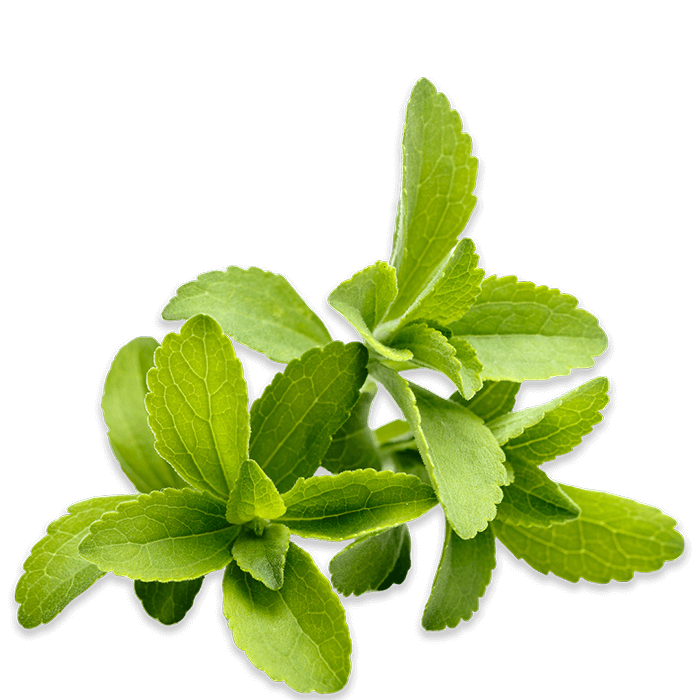 Pyure advantages
USDA Certified Organic Option Available 
NonGMO Project Verified
Approved for food and beverage applications under FDA GRAS status 
Sugar-Free, Fat-Free, and Calorie-Free 
Low glycemic index 
Gluten-free 
Keto friendly sugar subsitute
Soluble and bakeable 
pH and heat stable 
Excellent shelf life 
Third-party tested 
Quality control programs 
Sucrose-like profile 
Sweet taste with unique flavor profiles to fit your needs
Available in powder and liquid form
Pyure Stevia Extracts are available with differing glycoside profiles to meet the unique needs of food, beverage, dietary supplement, oral & personal care applications. We process the cleanest tasting and most diverse range of stevia extracts available, eliminating the need for masking agents & modifiers.
stevia leaf extracts
REB A

Reb A 98%, 95%, 80%, 60%

• Clean sweetness intensity

• Slightly delayed onset

• Variety of purity levels

REB d

• Upfront onset

• Minimal Duration

• Sucrose-like impact

REB M

• Fastest onset & finish

• No sweetness tail

• More sucrose-like sweetness
Custom blends
Pyure prime

• Rebaudioside A, D, M

• Most rounded sweetness profile

• Most sucrose-like flavor

Pyure trio

• Rebaudioside A, D, C

• Round & even sweetness

• Sugar-like impact
Low MOQ orders
Quick shop for Bulk Stevia Sweetener Extract Powder - Reb A 98%

Quick shop for Bulk Organic Granular Erythritol
Contact an ingredients Specialist
Pyure has an in-house team that can find a solution the will fit your formulation needs. At Pyure, we oversee all aspects of our supply chain, enabling us to offer flexible minimums and extremely competitive pricing.